Table of Contents (?)

Site Page Counts
Public: 151
Restricted: 41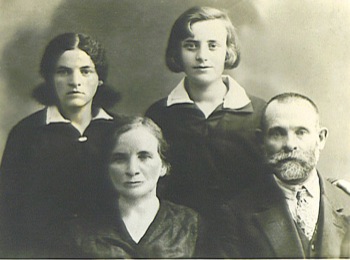 Unknown family photo.
Maybe someone will recognize someone in this picture. Do any of these remind you of anyone in your family?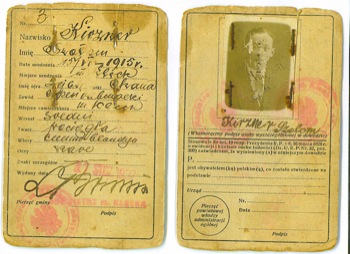 Identification Document for Szolom Kirzner
at age approximately 19, inside pages.
"Number 3" is obscure.
Family name: Kirzner
Given name: Szolem
Birthplace: Kletsk
Father's name: ????
Mother's name: Hana
Occupation: salesman-trainee
Residence: Kletsk
Height: medium
Face: elongated
Hair: dark blond
Eyes: grey
Special marks: <none>
Issued: 22? Jan 1937
Stamp: Kletsk Mayor
Stamp: Kletsk Magistrate [?]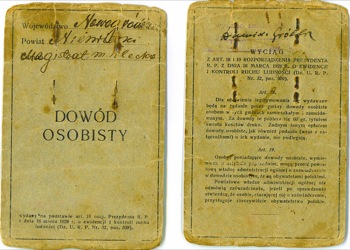 Identification Document for Szolom Kirzner
at age approximately 19, front and rear cover.
Dowod Osobisty = "ID"

Vovoidship: Novogrudek
County: Nesvizh
City: Kletsk Magistrate

Stamp and signature: [probably a train ticket discount approval]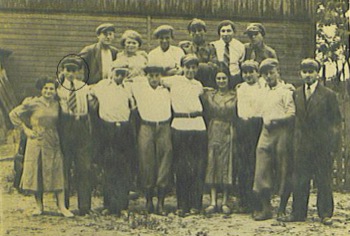 My father (circled) in training, before making Aliyah to Israel (1)
Tel Aviv, about 1940.
This photo is stamped on the reverse side, Nalewki, the name of a predominately Jewish quarter of Warsaw. See further below for a reproduction of the stamp.

Before WWII, Nalewki was the second largest Jewish community in the world after New York City.

This picture and perhaps others here was taken by a photographer in Nalewki.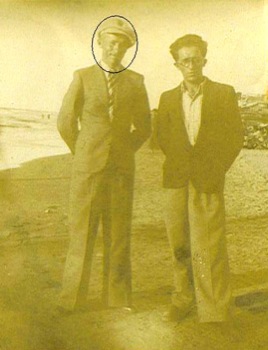 My father (circled)
Tel Aviv, about 1940.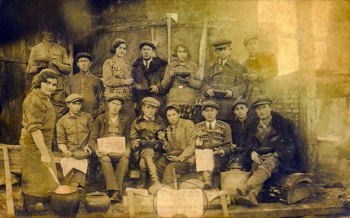 My father preparing for Alyia?
The documentation for this picture is undecipherable, but I believe that this documents his preparation for Alyia.

[Simple image-processing techniques could not improve the legibility of the two posters.]
I have no idea where this photo was taken, but I think it was in Poland.


The stamp on the reverse of this photo indicates it was taken in Kletsk by W. Kurnos. The stamp is reproduced further below.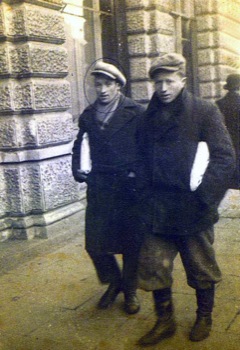 My father (circled)

I believe this picture was taken in Warsaw.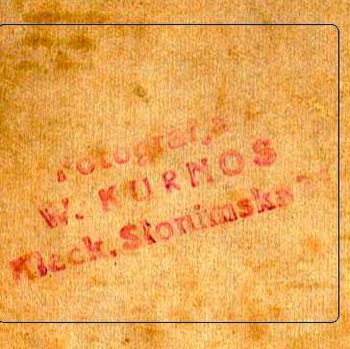 Stamp of the photographer W. Kurnos of Kletsk (Kleck).
The photographer Kurnos is familiar; it is commonly found on pre-war photographs of Kletsk and its citizens.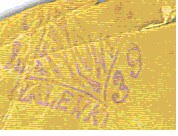 A Warsaw photographer's stamp.
At least one of the photos from Warsaw has this stamp on the reverse.

39 Nalewki is an address in the traditionally Jewish section of the city. Photo Stylowy (Stylish Photo) would be a good name for a photographic studio.
---