Table of Contents (?)

Site Page Counts
Public: 151
Restricted: 41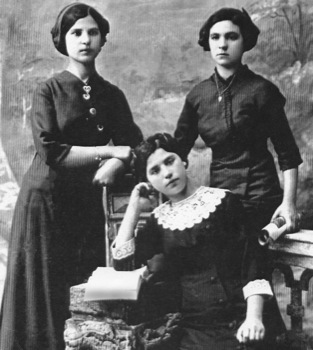 My three Kaplan aunts -- my father's sisters.
The eldest, Kreina, married a KIRZNER or KIRSHNER (or similar) and the youngest Faigel married a WINNOKER (or similar).

The other sister, Sura --Sarah-- came to the US about 1912.

All 3 were born in Lechovich (Lyakhovichi) and the family all moved to Kletsk about the time of WWI.
The two women in the front row are my aunts Kraina and Faegel. If the man on the left is the husband of Kraine, he is a KIRZNER. (Alternatively, if he is the husband of her sister Fiegel, he is a WINNOKER.)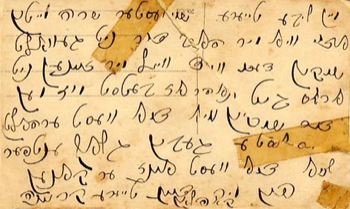 Reverse of photo of Harry Kaplan and family members.

---